Company Profile
Company Profile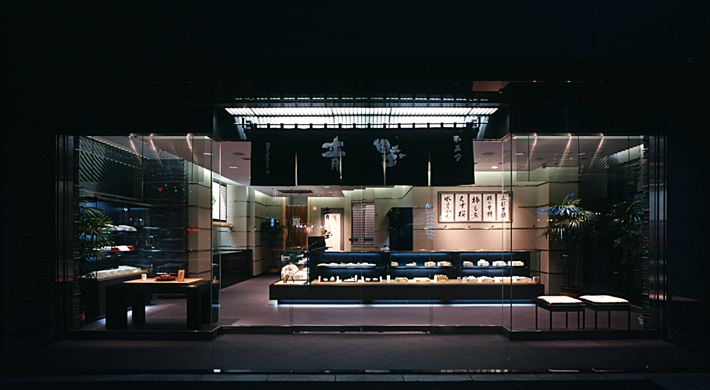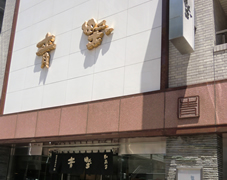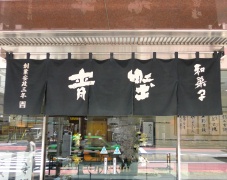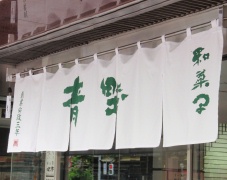 Japanese dessert Azabu Aono Co.,Ltd
〒106-0032
Roppongi 3-15-21, Minato-ku, Tokyo
TEL
03-3404-0020
FAX 03-3404-0076
E-mail:
info@azabu-aono.com
Business hours 9:20~19:00 Closed on Sunday
(Holiday, Saturday 9:30~18:00)
Closed on New Year's Day
From Subway (Hibiya Line, Oedo Line) Roppongi Station, 4-minutes walk
From Subway (North-South Line) Roppongi 1-chome Station, 8-minute walk
Toei Bus Roppongi 5-chome bus stop
7-minute walk from Roppongi Hills
Company's information
Company name

Azabu Aono Co.,Ltd.

Founding

Founded in 1856

Establishment

Became limited company in 1950

Capital

Capitalized at ten million yen

Business content

producing and selling Japanese dessert

Company President

Terunobu Aono

Location

〒106-0032 Roppongi 3-15-21, Minato-ku, Tokyo

TEL

FAX

03-3404-0076

e-mail

Instruction
History of Aono
Brief History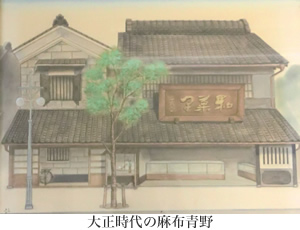 The predecessor of Azabu Aono is the maltose store Aonoya in Tomishima-cho, Kanda. In 1856, Azabu Aono was founded as a Japanese dessert store in Azabu Ichi-bei-cho (now around Roppongi 1-chome station) .
At that time, Azabu Aono was the villas of the nobles (the names of Roppongi were from the places where the villas of Uesugi, Kuchiki, Takagi, Aoki, Katagiri, and Ichiryu were located), and has come this far due to customers' support.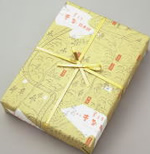 Our wrapping paper was the map of Roppongi at that time.
Then, in 1887, Azabu Aono moved to the present location, at the time was of Azabu Mikawadai-cho (now Roppongi). In 1950, Azabu Aono reorganized as limited company. Since the very beginning 160 years ago, we have been dedicated to making Japanese desserts and bringing the joy to every guest every day.
※The warbler on the wrapping paper is drawn by Ashiya Rokuemon.
The story behind the dessert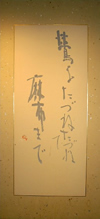 The warbler rice cake by Azabu Aono (left photo)
Our japanese desserts are all designed by owners from different generations of Azabu Aono.
Especially the warbler rice cake was designed by the fourth owner Heikurou Aono's brother, Hirayoshi Aono, who was a actor. It was designed for players to eat at orchestra box and wouldn't get dirty.
It was a packaged dessert that two rice cakes filled with red bean paste, sprinkled with soy flour and wrapped in bamboo skin.
The two rice cakes was designed as one-bite-sized in order to avoid messing up the makeup.
"Follow the chirp, follow the chirp, come to Azabu."
(It was a poem by Basho Matsuo when he was strolling in the early spring around Sakurada, Roppongi, Sanhetai and was attracted by the scent of plum and the chirp of warblers.)
According to this poem and the image of a caple warblers sleeping in a bamboo ship, the warbler rice cake was designed.
The hanging axis "Follow the chirp, follow the chirp, come to Azabu." was written Syunsou Machi.
The ingredients of the warbler rice cake are as follows: red bean paste from Hokkaido, fine glutinous rice flour from Japan, soybean powder from Hokkaido.